ABOUT AD 2019
The 16th best conference worldwide organized by a think tank. This is the ranking of the Atlantic Dialogues in the Global Go-To Index 2019 (University of Pennsylvania). The high-level international meeting point in Marrakesh is organized yearly since 2012 by the Policy Center for the New South, itself ranked 1st among think tanks in North Africa and 8th in the MENA region.
Changing mental maps and ensuring Southern voices are better heard in the global debate. The Atlantic Dialogues gather a Southern and Northern Atlantic community of 400 decision makers, experts, entrepreneurs and researchers, giving an unique opportunity to converse on an equal basis accross continents and generations.
The event is by invitation only.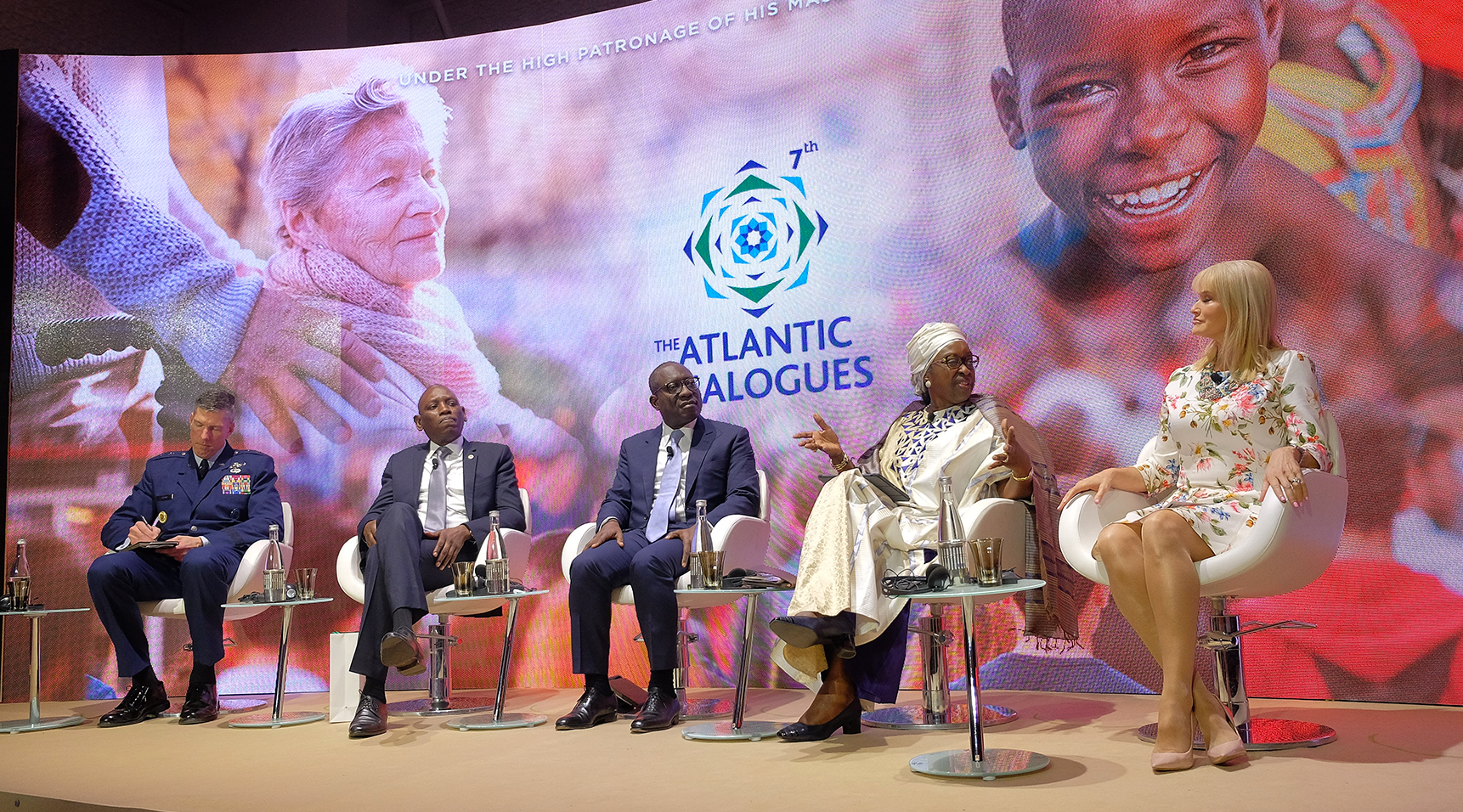 ON THE AGENDA
"The South in the Time of Turmoil" : this year's theme follows last year's AD topic, "Atlantic Dynamics : Overcoming the Choke Points" (Access to the 2018 Press coverage here). Africa and the Southern Atlantic are not only facing terrorist threats and a slowing growth rate, but also the worrying rise of populism and nationalism globally, a short-sighted view of national interest, and the questioning of democracy as well as the global system of governance in place since the end of the Cold War.
After an Opening Conversation on "Living in the Age in Uncertainty" with former President of Nigeria Olusegun Obasanjo, 11 Plenary Sessions, 11 Breakout Dinners, 5 Parallel Luncheons and 5 Evening Sessions will cover a wide spectrum of political, economic, social and cultural issues.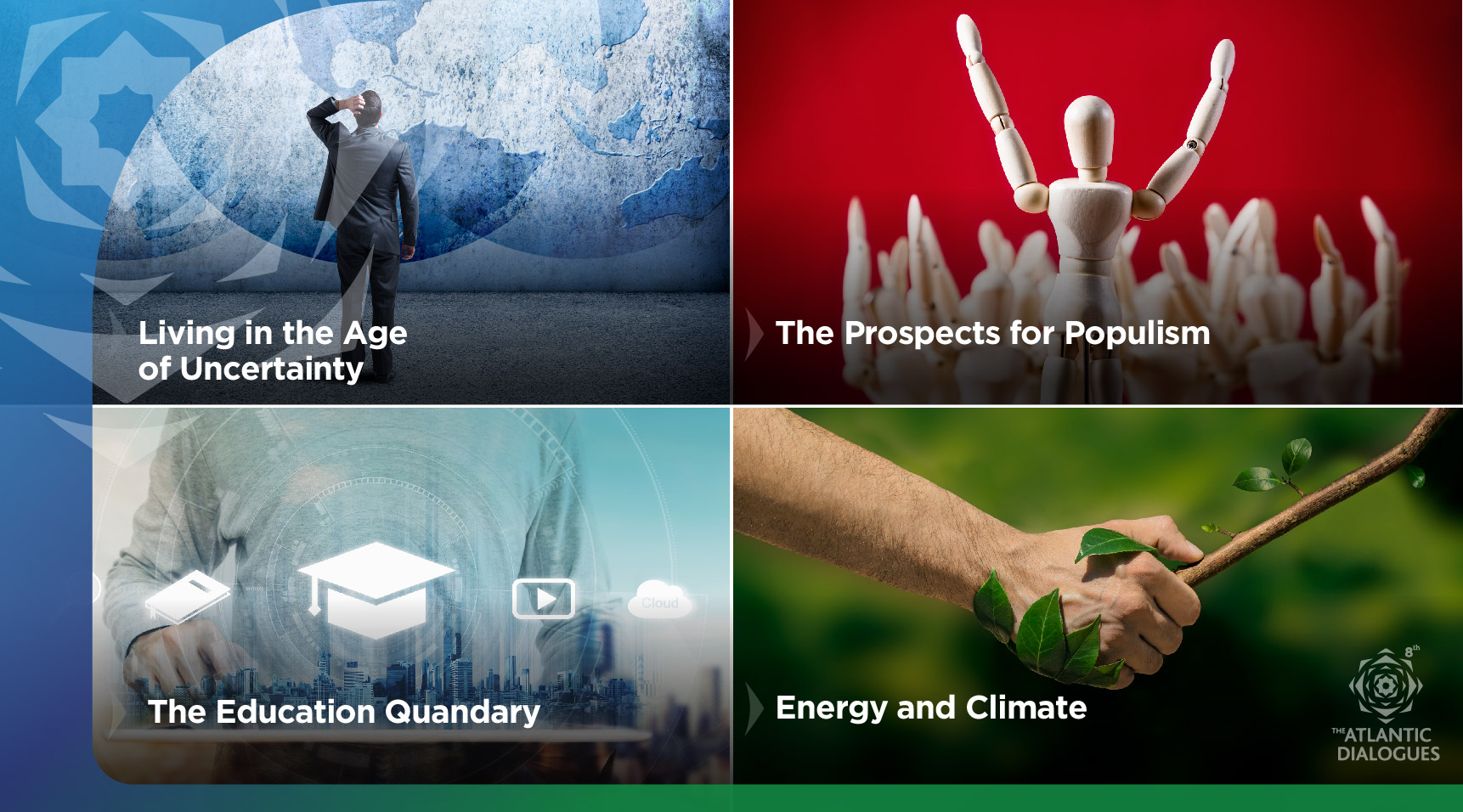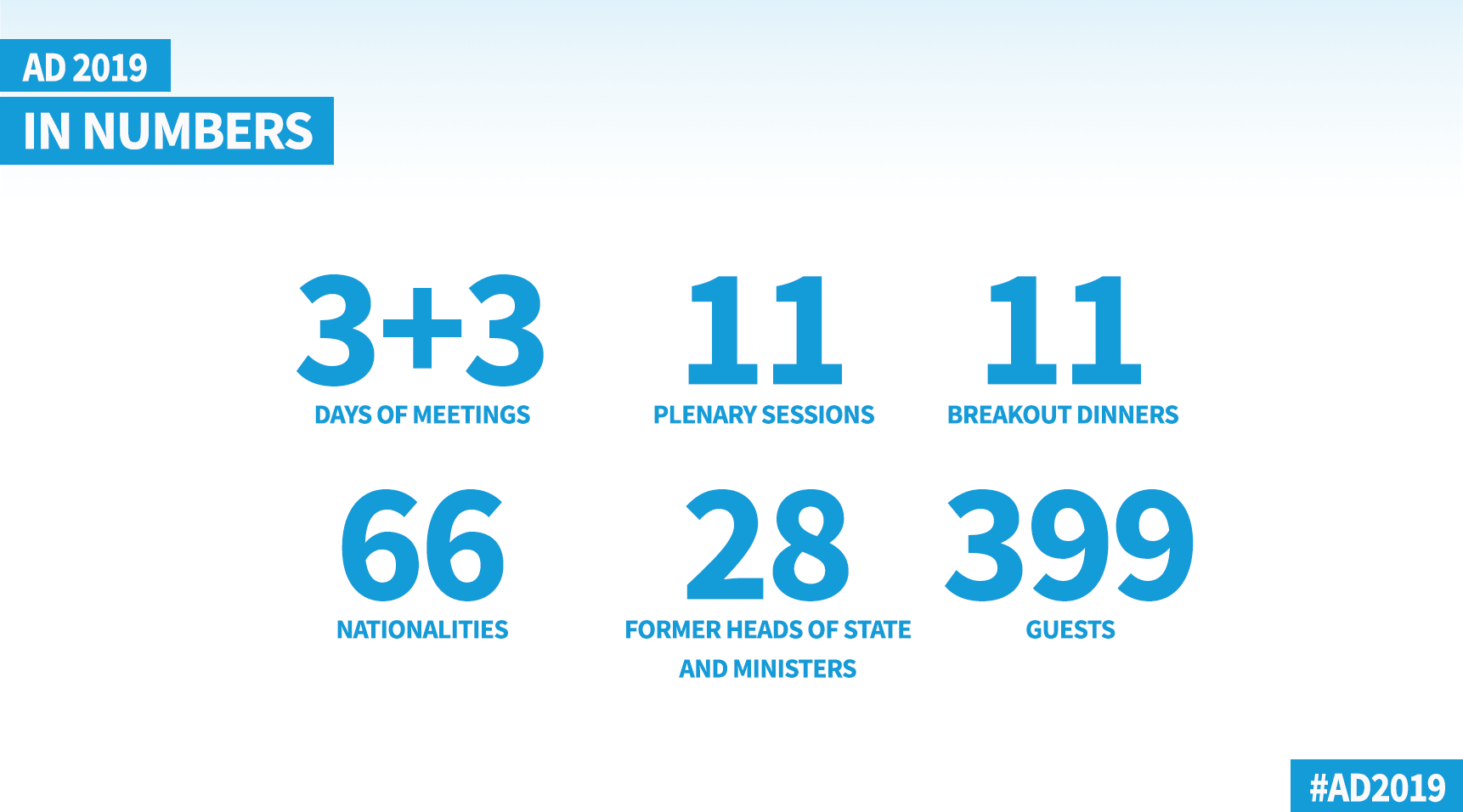 WHAT WILL HAPPEN NEXT WEEK
Tackling the real issues : Atlantic Currents, a yearly report aligned with the theme of AD2019, will be presented on December 12th at La Mamounia Hotel as a preface to the conference, in the presence of Aminata Touré, former Prime minister of Senegal and author of the foreword.
Making room for youth : a new cohort of 50 Atlantic Dialogues Emerging Leaders (ADEL), coming from the Northern and Southern Atlantic, will follow a three-day tailor made leadership program, with some top AD2019 speakers as mentors, on December 9th-11th, before joining the conference.
11 Breakout Dinners will take place across Marrakesh on December 12th, in the more intimate setting of different restaurant venues. The following themes will be discussed with experts in smaller circles upon your kind registration (in response to the email sent to you last week)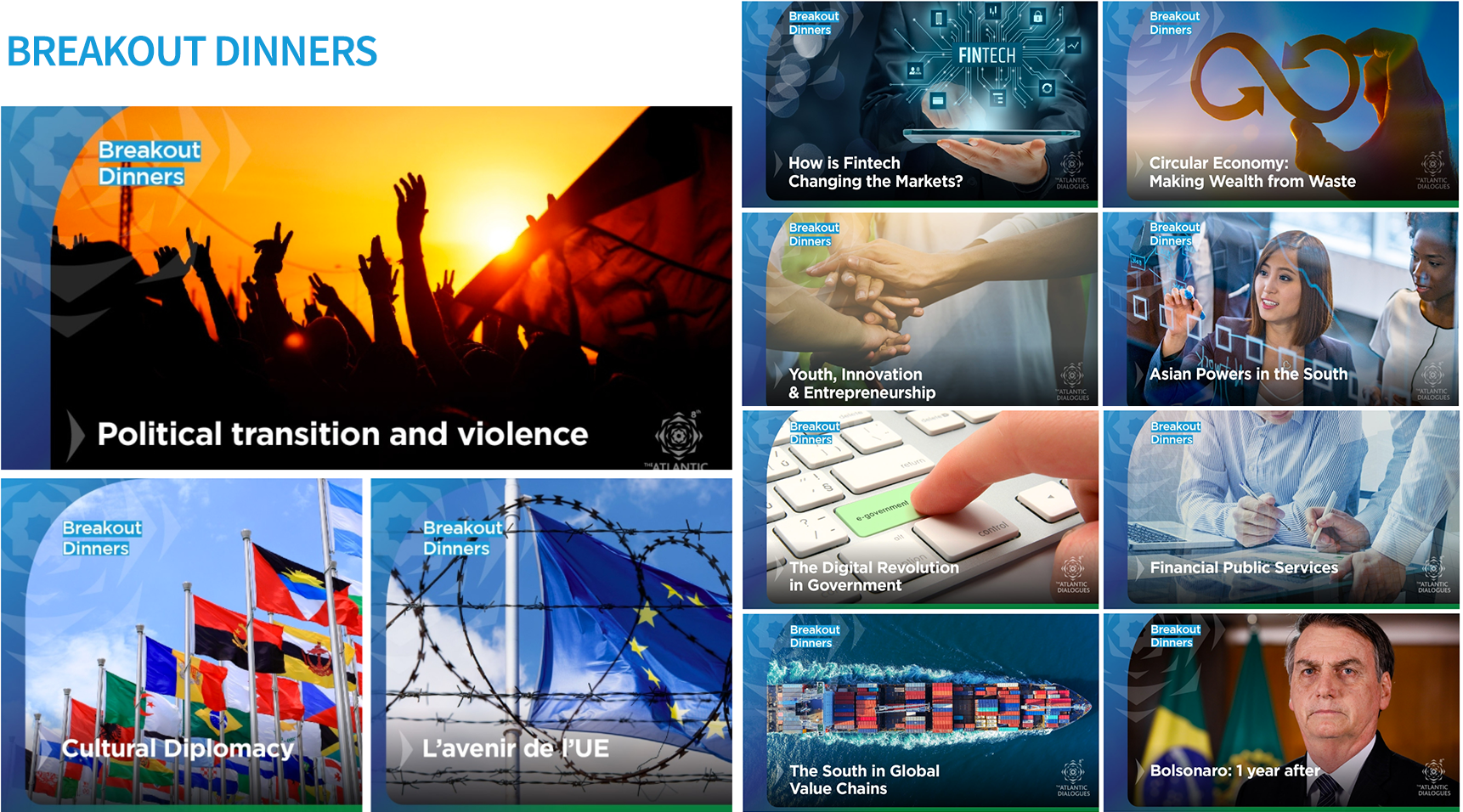 ABOUT THE POLICY CENTER FOR THE NEW SOUTH
Launched in 2014 in Rabat with 39 associate researchers from South and North, the Policy Center offers a Southern perspective global challenges. It aims at facilitating strategic decisions and public policies linked to its four programs : agriculture, environment and food security, economics and social development, raw materials and finance, geopolitics and international relations.

You are receiving this email because you have subscribed in the past, attended one or more of our events, have contact with our staff or Fellows or broader network. We consider that you want to keep receiving our think tank's publications unless you unsubscribe from our mass mailing system.
Unsubscribe from this mailing list | Update your details | Other requests
Policy Center for the New South
Complexe Suncity, Building C, Av. Addolb, Albortokal street, Rabat, Morocco
www.policycenter.ma | contact@policycenter.ma

© 2019 Policy Center for the New South. All rights reserved.