About AD Talks
In the context of the current Covid-19 crisis, the Policy Center for the New South organizes a special online edition of its flagship annual conference, the Atlantic Dialogues. Instead of being held in Marrakesh, the high-level meetings are scheduled throughout November and December, with 15 webinairs gathering international experts.
The AD Talks are available on the Facebook, Twitter and YouTube pages of the Policy Center for the New South, as well as the Atlantic Dialogues dedicated webpage.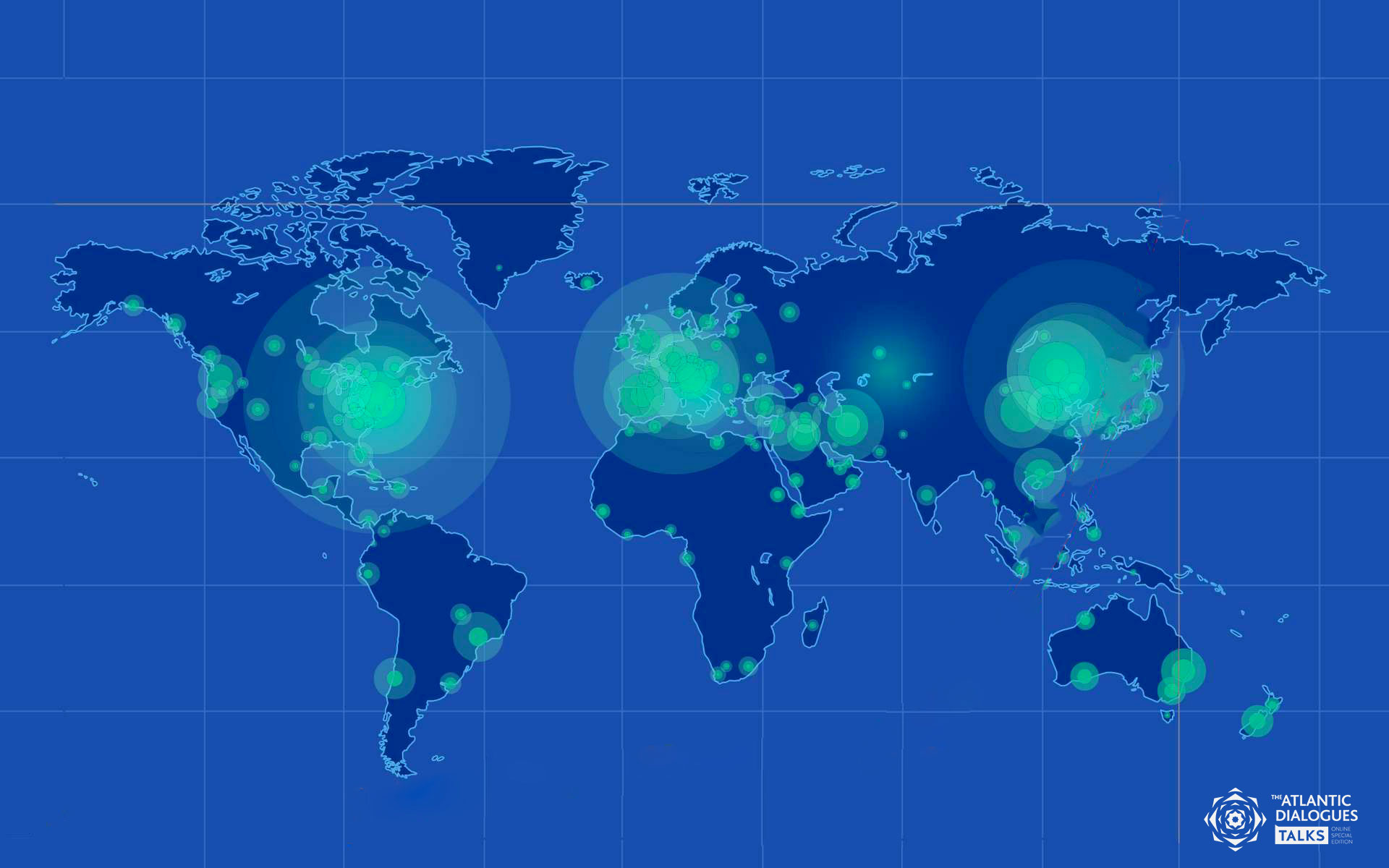 The Covid-19 crisis viewed from the Southern Atlantic
This year's topic is imposed by the Covid-19 crisis and its many challenges. The AD Talks will focus on 15 original angles, such as "the health capacities as a new instrument of power", "the other pandemic : systemic racism in the times of Covid-19", "public health: a new field of action for military organizations and alliances" and "the return of a great absent, the welfare state in the global South", among others. The full agenda here.
A North and South overview of the pandemic
The opening conversation on November 3rd has dealt with the changing North-South relations, the USA-China power struggle in the times of Covid-19 and the regression of globalization.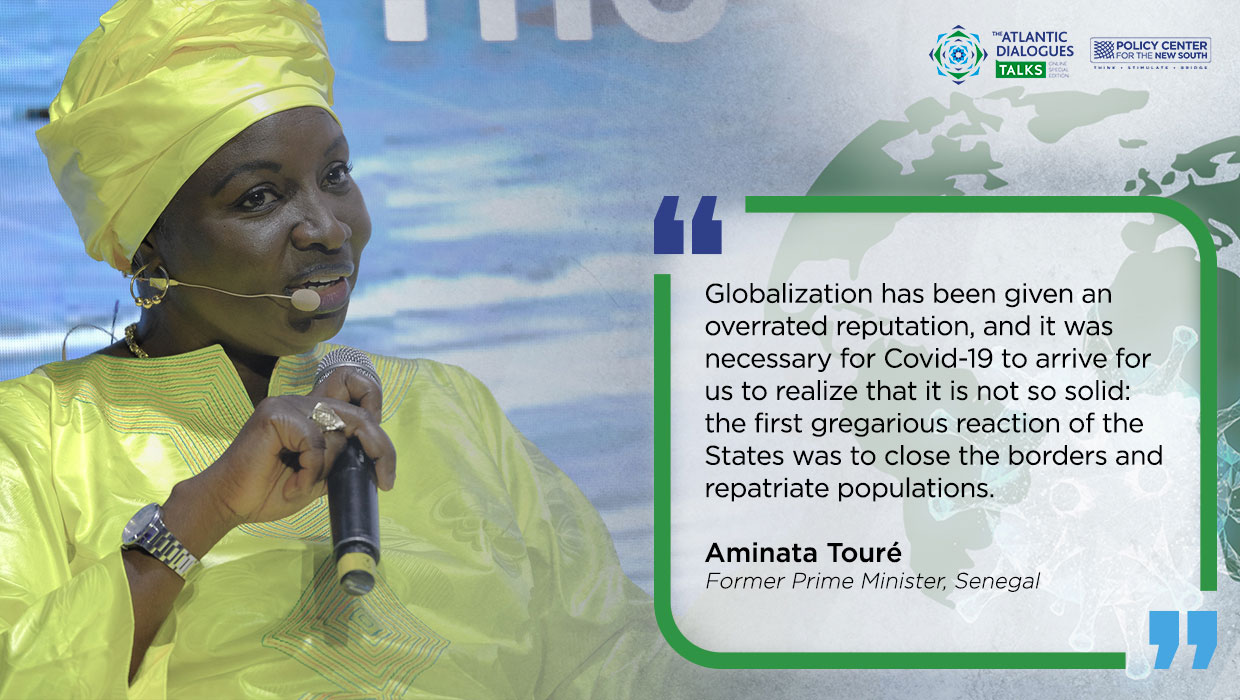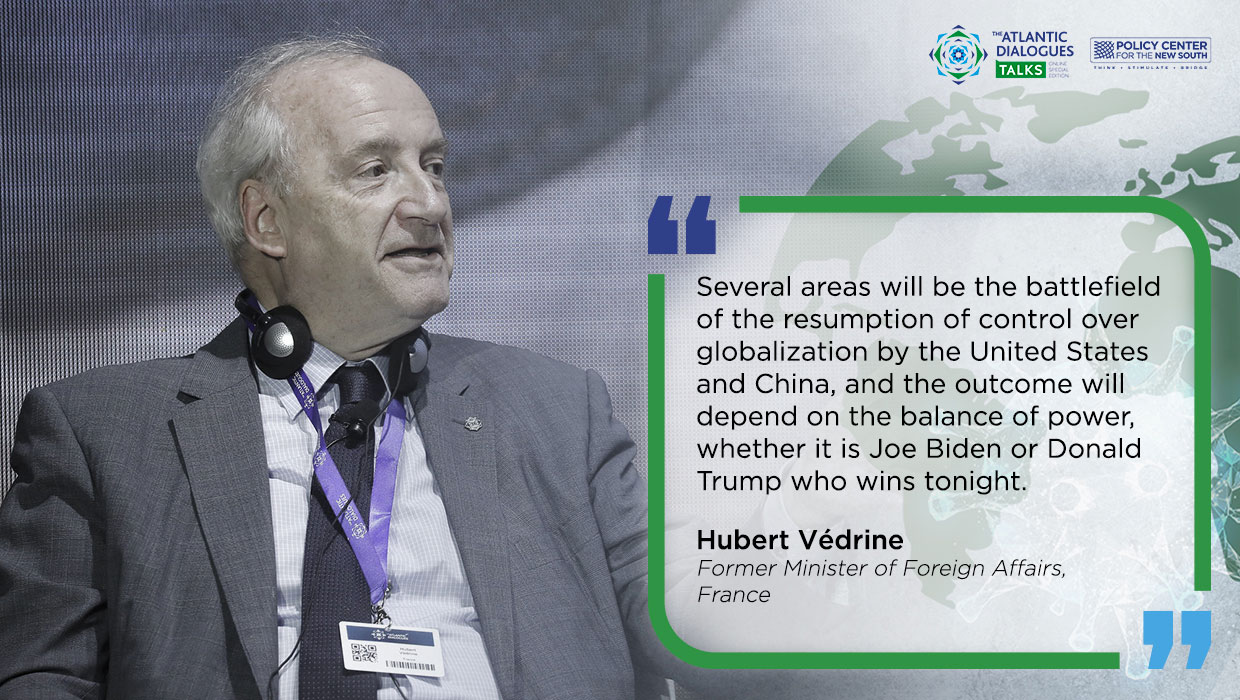 The geography of discontents in the global South
The first session of AD Talks on November 5th has approached the three main sources of discontent : « failed economies and the standard of living, political répression and longing for autonomy, growing inequalities and insecurity ».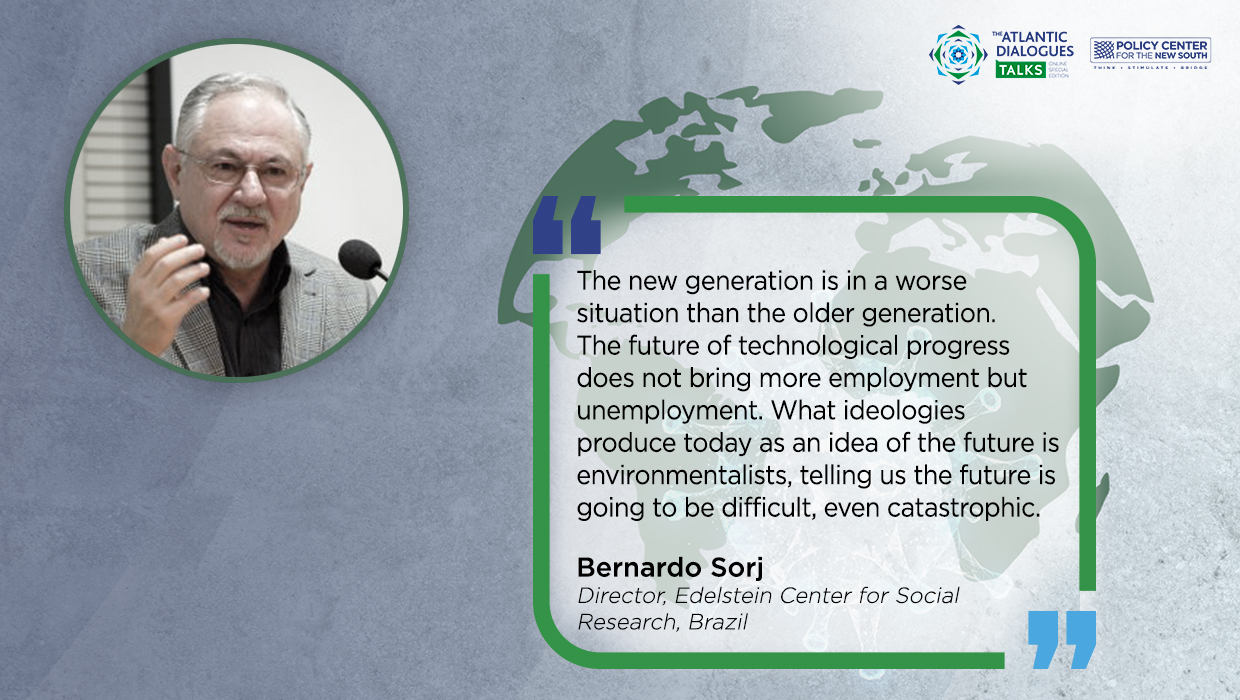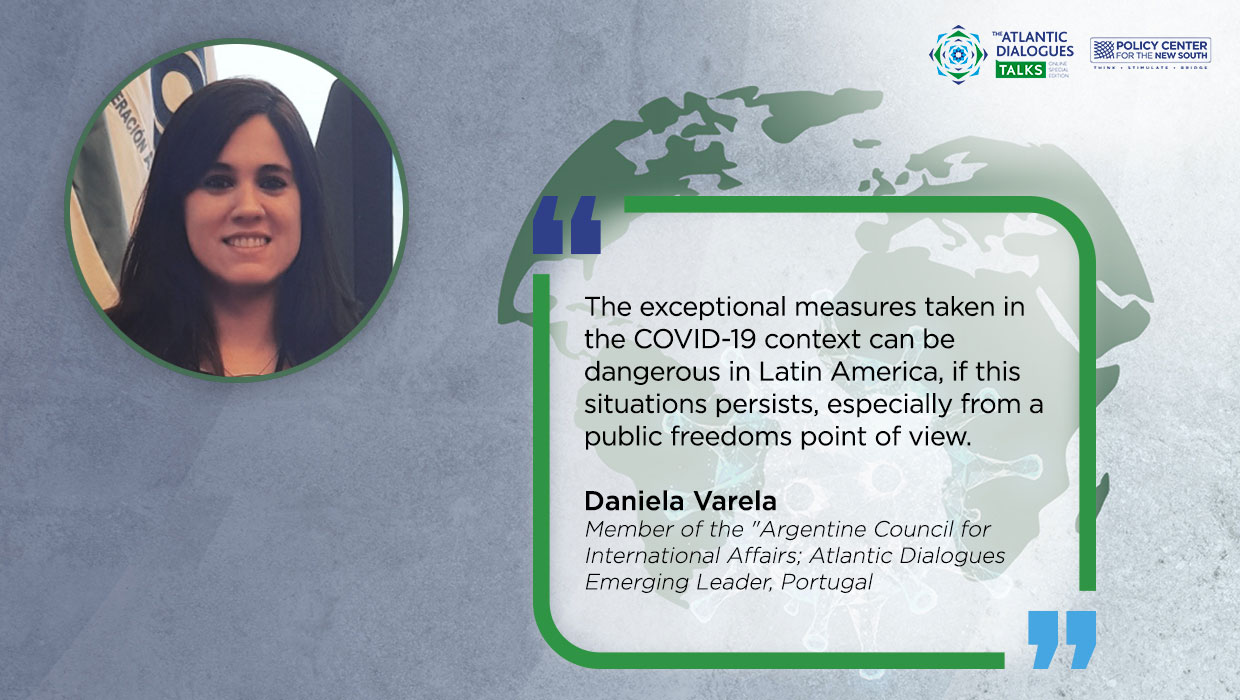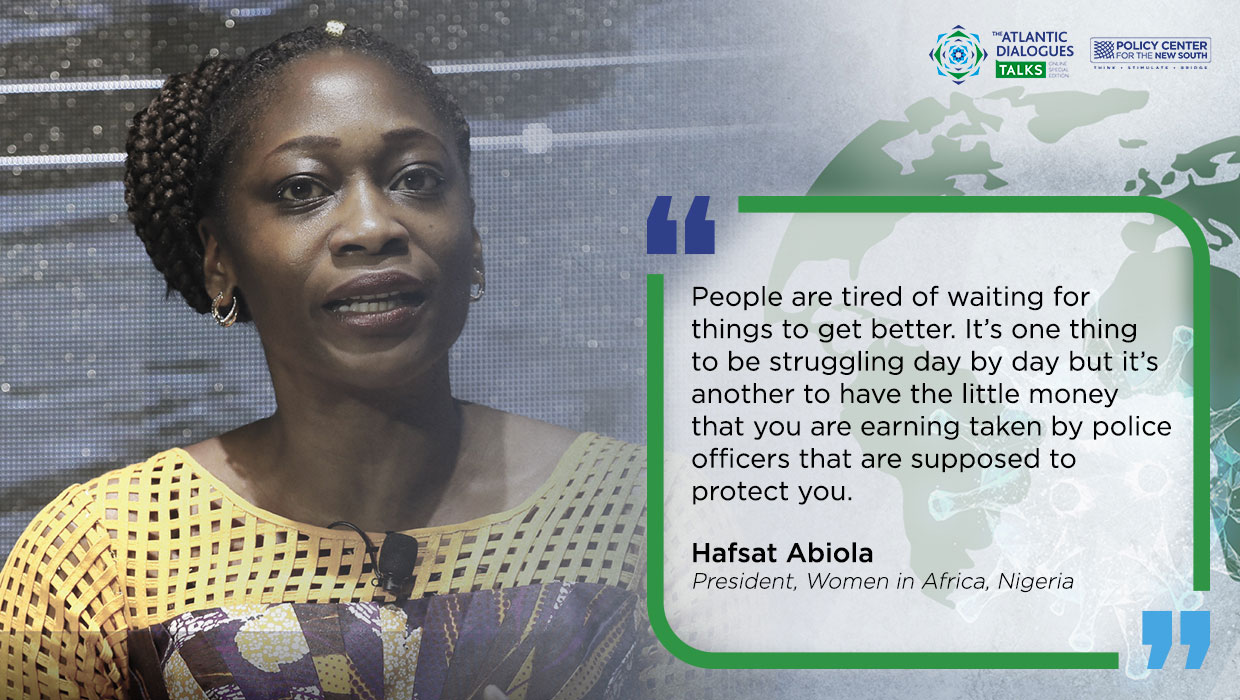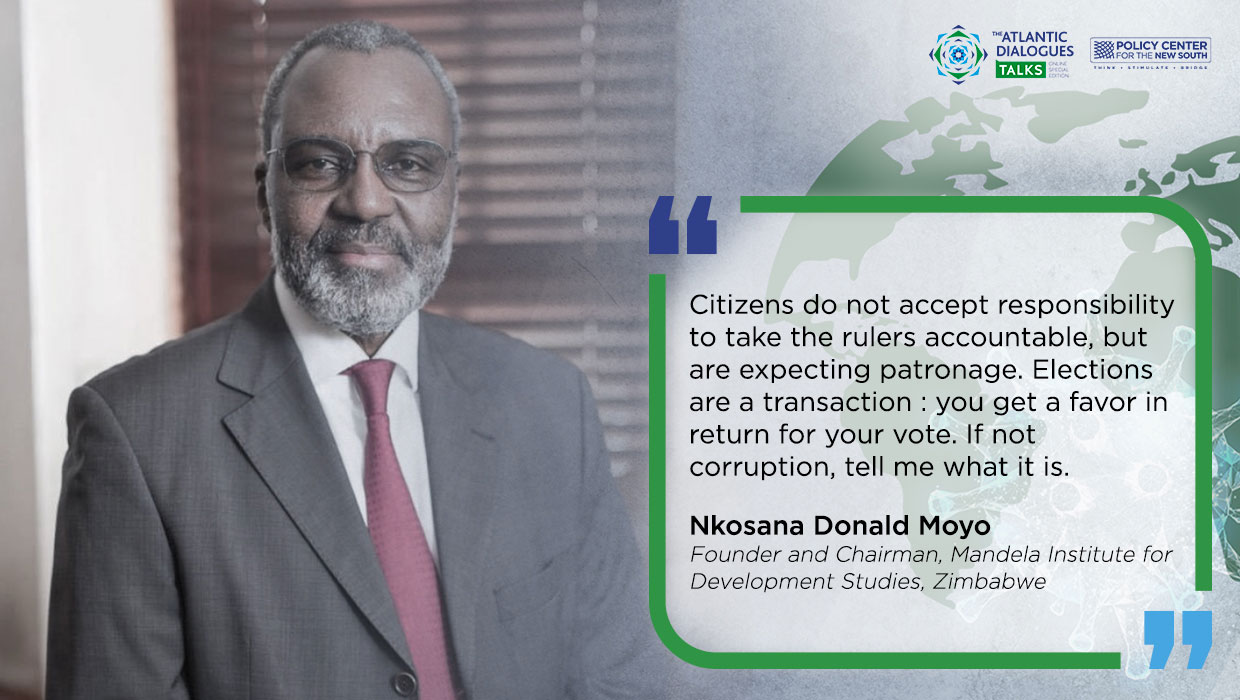 What's next ?
« The Rise of Asia : Lessons Learnt », is scheduled on November 12th at 11 am (Moroccan time). How can Western countries learn lessons from Asia in order to remain competitive? What synergies could be found ? How have Asian countries fought corruption? How have they improved the education levels?
To answer those questions, four distinguished guests will sit around the virtual table : Neelam Deo (India), Founder and Director of the Gateway House Indian Council on Global Relations, Amre Moussa (Egypt), Former Secretary-General of the Arab League and Former Minister of Foreign Affairs, John Sawers (UK), Executive Chairman of Newbridge Advisory, former Chief of the MI6, and Mayecor Sar (Senegal), Senior Manager, Government and Public Sector Practice, Deloitte.
Policy Center for the New South
Complexe Suncity, Building C, Av. Addolb, Albortokal street, Rabat, Morocco
www.policycenter.ma | contact@policycenter.ma

© 2020 Policy Center for the New South. All rights reserved.